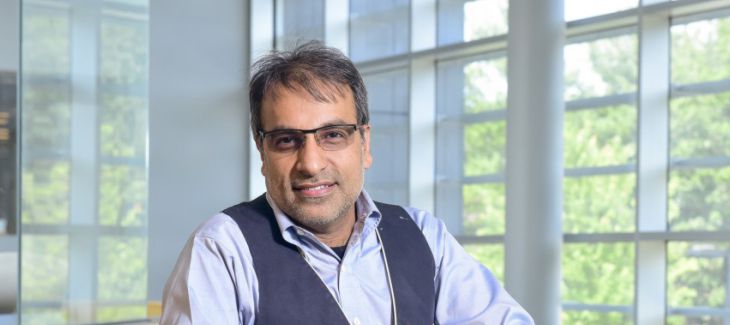 Health & Wellness Centre: Associate Faculty | Licensed Clinical Psychologist
University of Toronto Scarborough (UTSC)
Dr. Tayyab Rashid is a licensed clinical psychologist at the Health & Wellness Centre, University of Toronto Scarborough. For more than 15 years, Dr. Rashid has worked with individuals experiencing complex mental health issues including severe depression, debilitating anxiety, borderline personality disorder, and suicidal behaviour. In addition to maintaining an active clinical practice, Dr. Rashid has established arguably the largest, quantitative-qualitative longitudinal database on key indicators in Canada to understand the complex, contextualized and culturally nuanced aspects of mental health of young adults.
Dr. Rashid has also worked with individuals experiencing with severe trauma, including 9/11 families, survivors of Asian Tsunami of 2004 and Syrian refugee families. Since, 2005, Dr. Rashid has actively worked with racialized and marginalized youth and families in priority areas of Toronto including Regent Park, Rexdale and Thorncliff Park, especially from lens of resilience and wellbeing to decrease cultural, personal and public stigma against mental health concerns and increase access to treatment. Dr. Rashid, has recently won Outstanding Practitioner Award from the International Positive Psychology Association (IPPA; 2017) and Chancellor Award from the University of Toronto (2018).
Dr. Rashid's work has been published in academic journals, included in text books of psychiatry and psychotherapy and has also been featured in the Wall Street Journal, Maclean's magazine, Canadian Broadcasting Cooperation (CBC) and at TEDx. His book Positive Psychotherapy along with Martin Seligman, is considered the most comprehensive in the field and has been translated in five languages since its publication in late 2018.
Dr. Rashid has delivered more than 50 invited talks and keynotes and trained mental professionals internationally including at Harvard, Princeton, University of Paris, London, Melbourne, Maastricht and at all major universities in Canada, Dr. Rashid is the inaugural president of the Clinical Division of IPPA and also co-chairs a National Campus Mental Health Group in Canada which has play a key role in devising policy towards a systemic approach to mental health of young adults.