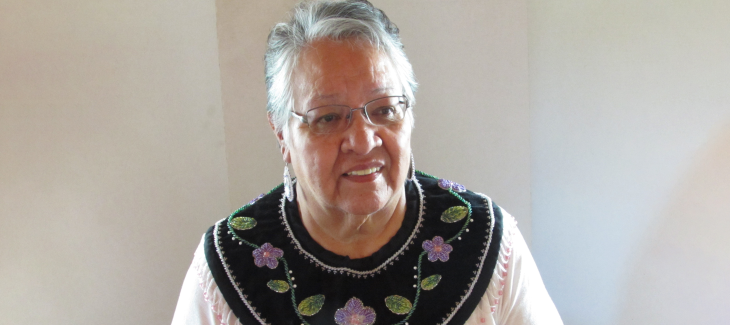 Emeritus
University of Toronto
Dr. Eileen Antone, Emeritus University of Toronto, is a member of the Oneida of the Thames First Nation- Turtle Clan. She is the past Director of Aboriginal Studies/Centre for Aboriginal Initiatives at the University of Toronto. Dr. Antone served as a faculty member in the department of Adult Education, Community Development, and Counselling Psychology as well as the Transitional Year Programme. During her academic career the subject of her research, professional writing, teaching and field development has been Aboriginal knowledge and traditional ways of being.
Since retirement Dr. Antone lives in her home community of Oneida of the Thames First Nation and one of her commitments is to continue promoting the Oneida language and community language courses. She is presently the Chair of Tsi Nu Yoyantle Na Tuhuwatisni Oneida Long/Term Care Home Committee. She also serves as a member on St. Paul's University College Indigenous Advisory Council as well as the University of Toronto Indigenous Initiative Council and Elder's Circle. She is presently serving as Special Advisor to the Dean of Arts and Science (A&S) at the University of Toronto as well as being a member of the A&S Indigenous Research, Teaching and Learning committee. Dr. Antone is co-chair on the Oneida United Church Board and was a member of the All Native Circle Conference, Council on Learning as well as the Great Lakes Waterways Presbytery. She was also on the United Church of Canada, Transition Council for Region 7, 8, and 9 with her primary focus on Region 7. She is now a member of the United Church of Canada Board of Vocation and a member of the Advisory Group for the Indigenous Office of Vocation. Dr. Antone continues to serve on the Taam Kaadinakiijik Advisory Circle at the Native Canadian Centre of Toronto.
She is the mother of three beautiful daughters and the Grandmother of six wonderful grandchildren and a Great Grandmother of one.