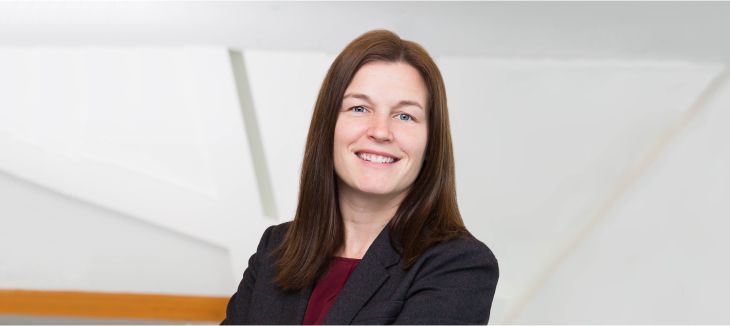 Partner
Filion Wakely Thorup Angeletti LLP
Casey Dockendorff is a partner at Filion Wakely Thorup Angeletti LLP, one of Canada's largest and most-highly ranked management-side labour and employment law firms.
Working out of the firm's London office, Casey practises in all areas of labour and employment law. She provides advice to clients in the both the public and private sectors, including on workplace harassment policies and procedures. She has also provided training to employers on workplace harassment investigations and Bill 168 compliance.
Casey also regularly represents clients at various tribunals and at all levels of court in all matters relating to labour and employment law, including human rights, wrongful dismissal actions, arbitrations, and Workplace Safety and Insurance Act matters.
Casey obtained her Bachelor of Arts degree (majoring in Psychology and Criminology) from St. Thomas University in Fredericton, New Brunswick in 2001. She received her Bachelor of Laws degree in 2004 from the University of New Brunswick and was called to the Ontario Bar in 2005.
She joined Filion in 2011 after serving as the sole in-house counsel for a large Ontario municipality. Before that, she practiced management-side labour and employment law with a Toronto boutique firm.
Casey regularly speaks at conferences, meetings and seminars held by various human resources groups and organizations in London and throughout Ontario. As a legal expert, she is also sought out by the media to comment on new legislation and other developments in the ever-evolving area of labour and employment law.
Her professional memberships include: The Canadian Bar Association, The Ontario Bar Association, Canadian Association of Counsel to Employers (CACE), The Advocates' Society, and The Middlesex Law Association.
Casey is very active in the London community, serving on multiple boards and involving herself in many community fundraising events.  She currently sits on the Finance, Property, and Human Resources Sub Committee of the Board of Directors of St. Joseph's Hospice London.
When not too busy with work or community activities, Casey devotes herself to exploring the City of London and beyond with her husband and two young daughters. Having grown up in Edmundston, New Brunswick, Casey is fully bilingual and has recently taken on the task of teaching her daughters French.